More than Wealth Management, we strive to offer clarity to help you to reach, achieve and exceed
Life's goals.
Scroll to
Services
Your Family Office Service
A detailed approach to serving your best interests.
Financial advising has to change, so, we have developed a system that allows for trust to form between client and adviser, with simple rules; client's interests first, advocate for the client, know the client on a personal level and give them the kind of sound, specific, personal life advice that allows them to sleep better at night.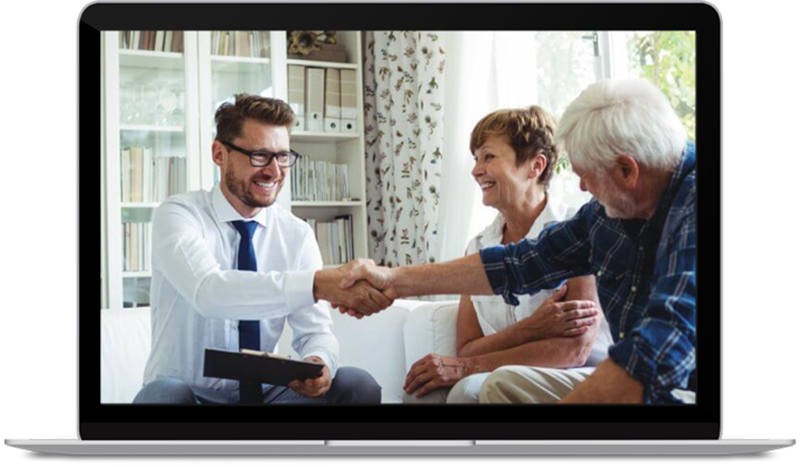 What Services does
Family Office

provide?

Coming from years of experience in the financial field, we set out to repair, redefine and reinvent the role of financial adviser and improve the relationship between client and adviser for a stronger bond and more personal and productive future. Through our Family Office Services, we are able to provide the expertise derived from our long history of offering detailed services to our clients and their related partnerships, foundations, and other entities.

Global Financial Private Client's broad offerings include, but are not limited to, tax mitigation, asset protection, wealth management, lifestyle services and cash flow analysis. Our dedicated and experienced team of professionals can provide an array of services necessary for your family, from assistance with lending, risk management, special projects and banking matters to financial reporting, and more, making for the perfect, personalized, family office.
Services
Wealth Management
A combination of investment consulting, advanced planning and relationship management. Refining how we communicate with you and your other professionals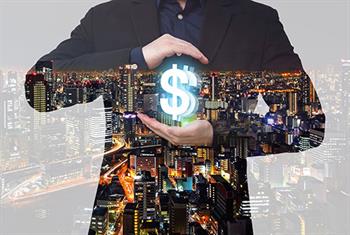 Philanthropy
We help you express your goodwill to others in the human race by assisting you with organization and distribution of funds you've set aside for humanitarian purposes.
Estate Planning
Make sure your money goes where you want it to. We help you structure and design the future disposition of assets so that you can protect the children from themselves.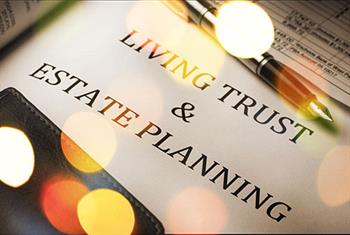 Lifestyle Services
Your family and finances are unique, so it makes sense to have a custom blend of services that are uniquely you. We provide access to concierge physician networks, future care planning, privacy and cyber protection advice and more. All styled for your unique, personal life goals.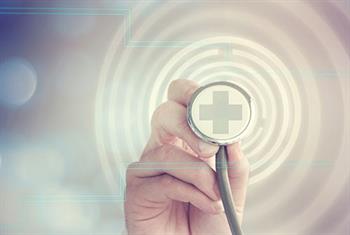 Reporting
Regular reviews of investments, assets and financial overviews communicated clearly and in a timely manner so you're never left wondering what's going on with your money or questioning those you've trusted with it.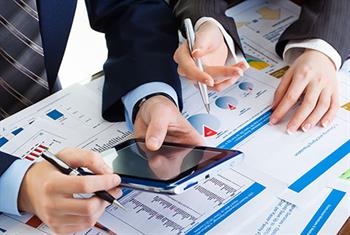 Advanced Planning
Enhance and safeguard your wealth with skillful regulatory and financial expertise. We help with repositioning and restructuring of assets to preserve and increase your wealth for the future.
Professional Network Management
Getting all your advisers on the same page, working together to understand and achieve your goals and objectives, saving you time and helping you reach clarity with decision making.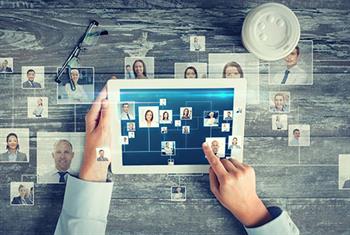 Special Projects
Big life events like retiring, buying a business, investing in a nontraditional asset. We help you plan, offer careful analysis or just let you bounce an idea. Take the risk, we'll try to make it safer to do something unexpected and exciting.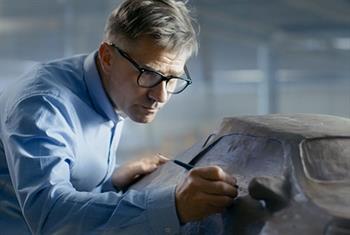 Tax Management
Moving money from income to short-term cap gains, to long-term cap gains to tax deferral and ultimately, tax free. That's an ongoing process that we know exists beyond December 31 and April 15.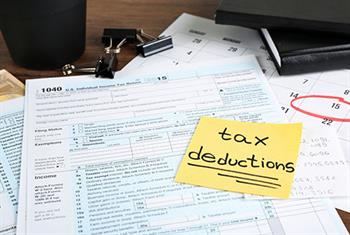 Asset Protection
Implementing a risk management strategy to ensure your assets are safe and not unjustly taken.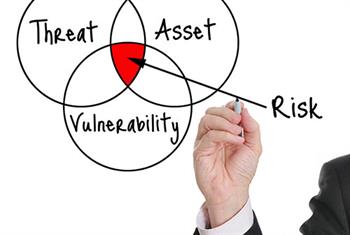 Successor Trustee
Who knows you best, who will follow through with your clearly defined goals? We help you identify who the right choice is to carry on for you when your work is done.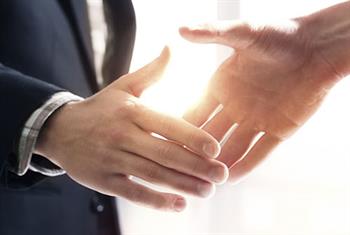 Risk Management
Understanding your current exposure to catastrophic events, minimize the risks and give you the least out of pocket outlay.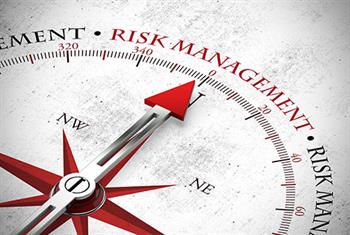 Our Vision
To bring about a new dimension of service; one based on trust and accessibility with deep ethical beliefs and simple, clear personal connections.
How does Family Office Discovery work?
With the family office model, our clients can learn from each other and leverage that learning to put them ahead no matter where they are in the life-cycle of wealth management. You get the benefits of a family network of services and learning, but your information is safeguarded and your privacy and confidentiality protected. We aim to bring about a change in the financial advisory position, introducing a more personal, trust driven approach. Insuring that the adviser is more than financial, he is available and willing whenever life changes arise, engaging in a first call relationship, which allows for the client to feel important, heard, and understood.
Process
Financials
Understanding current sources of income and the factors that may impact you in the immediate term along with the structure, registration and location of assets and liabilities.
Goals & Critical Concerns
Understanding your personal and professional objectives as well as your future intentions for family and loved ones.
Interests
Identifying the activities, topics and passions that interest you and occupy your time, attention and money.
Process
Identifying how you prefer to be communicated with, the frequency and the level of detail you need to satisfy your sophistication and curiosity.
Professionals
Identify and define the roles of all the professionals that work with you on a regular basis. Define status and their influence on your decision making process.
Relationships
Which relationships are most important to you and what is the level of financial or emotional obligation they carry.
IMPORTANT DISCLOSURE INFORMATION

Global Financial Private Client, LLC ("GFPC") is an SEC registered investment adviser located in Sarasota, Florida.  GFPC may only transact business in those states in which it is registered or qualifies for an exemption or exclusion from registration requirements.  GFPC's web site is limited to the dissemination of general information pertaining to its advisory services, together with access to additional investment-related information, publications, and links.  Accordingly, the publication of GFPC's web site on the Internet should not be construed by any consumer and/or prospective client as GFPC's solicitation to effect, or attempt to effect transactions in securities, or the rendering of personalized investment advice for compensation, over the Internet.  Any subsequent, direct communication by GFPC with a prospective client shall be conducted by a representative that is either registered or qualifies for an exemption or exclusion from registration in the state where the prospective client resides.  For information pertaining to the registration status of GFPC, please contact the SEC or the state securities regulators for those states in which GFPC maintains a notice filing.  A copy of GFPC's current written disclosure statement discussing GFPC's business operations, services, and fees is available from GFPC upon written request.  GFPC does not make any representations or warranties as to the accuracy, timeliness, suitability, completeness, or relevance of any information prepared by any unaffiliated third party, whether linked to GFPC web site or incorporated herein, and takes no responsibility therefore.  All such information is provided solely for convenience purposes only and all users thereof should be guided accordingly. Please remember that different types of investments involve varying degrees of risk, and there can be no assurance that the future performance of any specific investment or investment strategy (including those undertaken or recommended by GFPC, will be profitable or equal any historical performance level(s). Certain portions of GFPC's web site (i.e. newsletters, articles, commentaries, etc.) may contain a discussion of, and/or provide access to, GFPC (and those of other investment and non-investment professionals) positions and/or recommendations as of a specific prior date.  Due to various factors, including changing market conditions, such discussion may no longer be reflective of current position(s) and/or recommendation(s).  Moreover, no client or prospective client should assume that any such discussion serves as the receipt of, or a substitute for, personalized advice from GFPC, or from any other investment professional.  GFPC is neither an attorney nor an accountant, and no portion of the web site content should be interpreted as legal, accounting or tax advice.

Please Note: Limitations: Neither rankings and/or recognition by unaffiliated rating services, publications, or other organizations, nor the achievement of any designation or certification, should be construed by a client or prospective client as a guarantee that he/she will experience a certain level of results if Global Financial Private Client, LLC is engaged, or continues to be engaged, to provide investment advisory services Rankings published by magazines, and others, generally base their selections exclusively on information prepared and/or submitted by the recognized adviser. Rankings are generally limited to participating advisers. No ranking or recognition should be construed as a current or past endorsement of Global Financial Private Client, LLC by any of its clients.  ANY QUESTIONS: Global Financial Private Client, LLC's Chief Compliance Officer remains available to address any questions regarding rankings and/or recognitions, including providing the criteria used for any reflected ranking. To the extent that any client or prospective client utilizes any economic calculator or similar interactive device contained within or linked to GFPC's web site, the client and/or prospective client acknowledges and understands that the information resulting from the use of any such calculator/device, is not, and should not be construed, in any manner whatsoever, as the receipt of, or a substitute for, personalized individual advice from GFPC, or from any other investment professional. Each client and prospective client agrees, as a condition precedent to his/her/its access to GFPC's web site, to release and hold harmless GFPC, its officers, directors, owners, employees and agents from any and all adverse consequences resulting from any of his/her/its actions and/or omissions which are independent of his/her/its receipt of personalized individual advice from GFPC.

Our firm provides links to third-party articles in an effort to assist users in locating information on topics that might be of interest to them. Information presented has not been verified and is not guaranteed, nor can we attest to the accuracy of information provided. Linking to an article or website does not constitute a representation of the services offered by our firm nor does it constitute an endorsement by Firm of the sponsors of the site or the products presented on the site. The information is not intended to be used as the sole basis for financial decisions, nor should it be construed as advice designed to meet the particular needs of an individual's situation. GFPC has no affiliation with the news agencies represented here and the views expressed do not necessarily reflect the views of GFPC. GFPC makes no representations or warranties about the accuracy, reliability, completeness or timeliness of the content and does not recommend or endorse any specific information contained therein. Contents (c) 2018 Global Financial Private Client.